Kit Carson County Clerk & Recorder
Susan Corliss
clerkandrecorder@kitcarsoncounty.org 
Office Phone- (719) 346-8638  
Office Fax- (719) 346-8721
Kit Carson County Clerk and Recorder
1650 Donelan Avenue, Suite 203, Burlington, CO 80807
Office Hours M-F 8:00AM - 4:00PM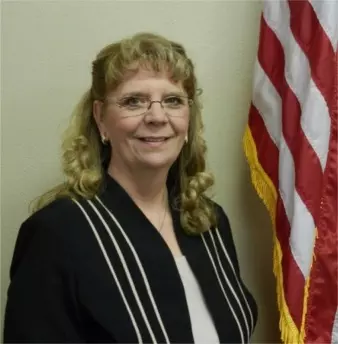 By state constitution, the Clerk and Recorder is required to be the recorder of deeds and the clerk to the board of county commissioners. By tradition, the Clerk and Recorder is usually the primary administrative officer of most counties and by law, the Clerk and Recorder is responsible for carrying out certain state functions. The clerk is the agent of the state Department of Revenue and, among other duties, is charged with the responsibility of administering state laws relating to motor vehicles, certification of automobile titles, and motor vehicle registration. The clerk is also responsible for administering all primary, general, and special elections held in the county, and for registration of voters, publication of notice of elections, appointment of election judges, and printing and distribution of ballots. The clerk and recorder also issues marriage licenses, maintains records and books for the board of commissioners, collects a multitude of license fees and charges required by the state maintains property records, and furnishes deed abstracts upon request.
Appointments are requested for any Drivers License business
The following departments of the Kit Carson County Clerk and Recorder's Office can also be reached by calling (719) 346-8638 and dialing the extension number:
Ext. 106 – Election Department for voter and election questions. 
Ext. 108 – Recording Department for information concerning recording legal instruments.
Ext. 105– Drivers' License & Motor Vehicle Department for license plates/renewals or titling a vehicle.
You can also reach the clerk's office by email at clerkandrecorder@kitcarsoncounty.org.